Looking for a Resort Lifestyle ?
  Assalamualaikum and Olla everyone!
Do you have any plan this weekend? If you dont and if you are in the market to look for a property that able to provide a resort lifestyle, then this blogpost is going to make you happy. Actually this coming saturday there is an event, KidTech@ SIGC hosted by Matrix Concepts Holdings Berhad from 10 am till 3pm.
There are tons of interesting activities line-up for you and your family. Do expect Sand Box,Sober Beat & TV, sand art to enjoy. Other than that, there will also be Game Playstation, Kicknet Game Station plus unlimited photos that you can print out via the photobooth provided. For those who are interested to have a close encounter with NINTENDO LABO it will also be showcased on that day. On top of that, Chumbaka (Soldering badges) and also 4 sets of Lego Boost.
While spending time at the event with all the complimentary activities provided you also get to check out at the IRAMA, Show Unit before making any property purchasing decision. Did I mentioned that Food Truck, Kebab, Nuggets, Pasta and free flow of drinks are available too?
Date : 25th August 2018 ( Sat )
Time : 10am -3pm
Venue : IRAMA, Show Unit
Theme : Kidtech@Residensi SIGC
Location is not far from KL, you may use the LEKAS Highway and it is actually just 1km away from the exit. On top of being very close to Seremban town. Dont have to worry on where to buy groceries and amenities is within reach.
Since you will be going to IRAMA show unit, maybe it is a good idea for me to share a lil bit info before visiting the location. Like many other projects by Matrix, IRAMA is well designed to suits the need of its target market. For IRAMA, it is actually a Double Storey Superlink unit.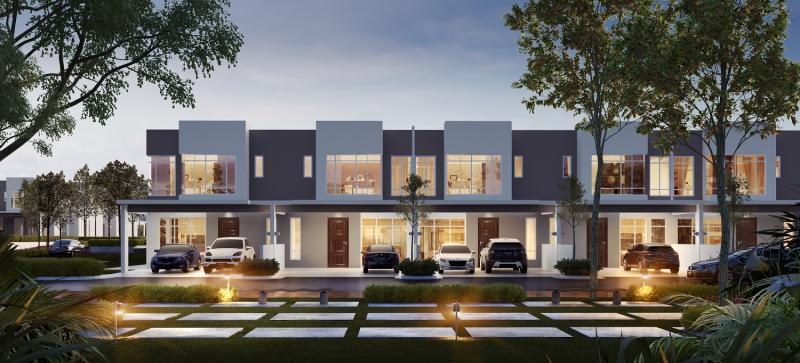 How nice is that? Can money just fall from the sky so I can buy 1 unit for my self and 1 unit for each of my family member? HAHAHA… Anyway, it is 24' x 80' built with approximately 2,988 sq. ft. With not 1, not 2 but 4 + 1 bedrooms and 4 bathrooms. That is like having 9 space all together in your home. What I like the most about it is that it comes with high ceiling. 11 feet on the ground floor to be exact.
On top of all this, you will be in a GUARDED environment which means your family safety is well taken care off. I have been to their D'Tempat Club House before (NICE!! with Olympic Size swimming pool) and if you buy a unit you will get an access to the Clubhouse Facilities. The price is also reasonable and worth it. But dont just take my word for it. At the end of the day, go out and survey, and I hope you have a good time while deciding on your next property purchase.
Thank you for spending your time to read this up. I hope you find it helpful somehow. Till next blogpost, don't forget to take it easy and smile!