Plenty of Pout Plumping Lipstick by MAC Launch Event
Assalamualaikum and Olla everyone!
Girls can never have too many lipsticks. It is even harder to resist when brand keep coming with new range with even more beautiful colours. Recently, I was invited to attend Launch event by MAC Malaysia as they are launching the latest Plenty of Pout Plumping collection. Event was hosted at MAC outlet in MidValley, I secretly wish they will host their future event in One Utama Mall instead (nearer to me hahahaha).
Since almost everyone is wearing extra at the previous MAC event that I attended, decided to also wear something more presentable. Do you know I end up buying new shoes (twice before the event?) #somuchpressuretolooknice Talk about it later. HAHAHAHAHA
Not sure if I need to introduce this lovely girl anymore. Her name is Yukiko Tan and she is more than a friend to me. No la, where got, I am not lesbian. If you follow my insta, then maybe you can see her on my stories minimum 1 time in a week hahahaha.. Anyway, I am glad to spend the day at the event with her. You may also check her blog at http://www.yukikotan.com/ and If you need any travelling tips to europe or australia or japan or …. (the list can go on and on) you may reach out to her! She will be more than happy to guide you.
That'sthe star of the day! The new Plenty of Pout Lipstick. what makes this baby interesting is that it comes with natural ingridients as in ginger essense to give the "bee-sting" effect so you can have a plumpy lips. I also found out that it contained avocadin, sheer butter, olive oils, castor seed oils, soy bean oils and many other botanical oils that will help to deeply moisturize and keep your lips hydrated. I am quite certain with MAC formulation and high standard. I mean hello!! MAC have been around for more than couple of decades, they should know what they are doing.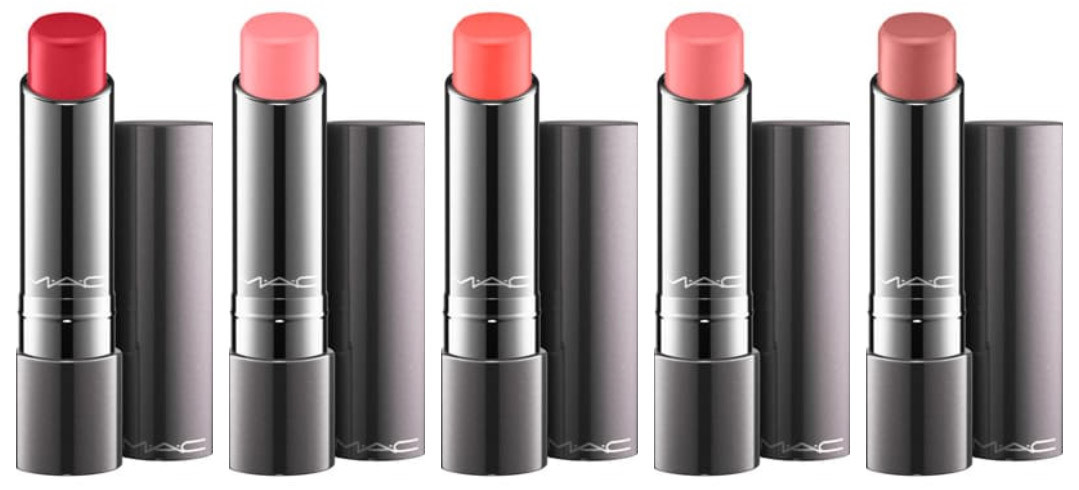 If my math is correct, this range came with 11 beautiful shades that you can play with. The finishing is sheer, with a glossy finish. I think it is perfect for days that you just want to look best without trying too hard. Thanks to the non-sticky shine, it will also make you somehow look freshen up.
Nice or not my dress? Do I look like a tango girl? LOL Glad I came early, get to camwhore without feeling so shy hahahaha.. Thanks Yuki for snapping this.
At the event, we are given like a card and there is like 3 cute bees printed on it. It turned out that each bee representing a booth. We have to go to all booth and experience. I think Yuki's fav is the glitter bee tattoo booth. We got one each. But Yuki keep scrathing her bee, at the end of the day it looks like some glitter dracula just biten her on the neck LOL My hand not as itchy, so mine looks cute until I reach home hahahaha
I think I might drop to MAC boutique to grab one of this gloss. I mean, if you have a shade at home that you love but you want some plumping then you can just add this gloss on top like a final coat.
Brought this baby back home. As much as I love the classic cone top lipstick packaging by MAC, this steel-like is not too bad at all. It is sturdy and heavier so it gave the impression of luxury to me.
It wont be fair without a swatch right? This is in shade "extra kissable". I like it, my husband complimented and said it looks natural on me. Also, if you worry about the sting, it is bareable like having a mint on your lips. Can see myself, hunting for the other shades because I felt like having it all.
If not mistaken each lipstick is retailing at RM96, you may get them by walk in to the nearest MAC Outlet or you can secure them online via Lazada or any other cosmetics e-mall.
Thank you so much MAC Malaysia for having me and Yuki at your launching. Congrats on the new range!! Also, I think I owe a story for you, the reason I end up buying two shoes earlier on, that is because I want to look nice but I forgot why I stop wearing heels for many years. It IS PAINFUL HAHAHAHAHA Yuki was questioning on why I buy it when it hurts? Told her coz it is pretty, and then she stop questioning me (coz she also been doing the same thing!! LOL) Basically, I got one nice pair, then it hurts so bad, I end up buying another one but it also hurt that my feet also want to run from my body. One thing lead to another, I end up walking bare-footed in the mall. It is a fun and memorable night.
Thank you for reading this up, We are at the end of the post, I hope you enjoy reading my experience at the event. Till next blogpost, don't forget to take it easy and smile!